Ludacris gets schooled by chef Meherwan Irani, who introduces Ludacris to international flavors and techniques. He was even quite honest about his lack of ability In his press statement: "I absolutely love food and have always appreciated the art of cooking, but I can't lie – I have no idea what I'm doing in the kitchen." Ludacris would throw together whatever he could find, chow down and get back to his music. "When men like myself are hungry, we just want to eat." We don't want to take 30 minutes to an hour to cook."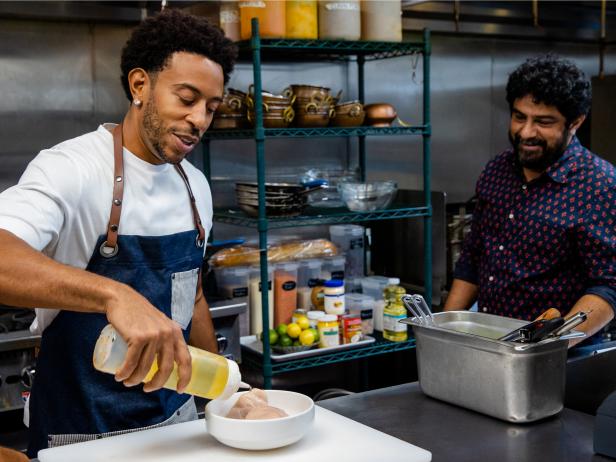 Will Packer, who is the executive producer for the series, added during the event that Ludacris is serious about becoming a good cook.
"It was fun to see Luda in an environment that he's not comfortable in. I saw him go through the process. The juxtaposition of a uniquely talented megastar like Luda against a backdrop that he has no real knowledge or skill set in makes for some highly entertaining shenanigans," Packer said.
"Luda Can't Cook," is a one-hour special that will stream on, Discovery+ Culinary Feb. 25, 2021.